CBD Oil | Source: The Happy Campers 
CBD has exploded into the fastest growing industry in 2019. As the market continues to grow, hundreds of companies, new and old, have begun to flood the market. 
Less than a decade ago, consumers were limited to very few product options from several different brands, while today, we can go online and choose from a handful of different CBD brands and a handful of different product options such as edibles, beverages, e-liquids, topicals, and more.
More Isn't Always Better…
In most cases more can be a good thing. In this case, more has created quite a bit of challenges. Especially for those who are fresh to the industry. 
The biggest challenge, which you've probably realized if you've tried a few different CBD brands, is that not all CBD products are created equal. Just as in any industry, you bottom shelf products, top shelf products, and everything that you can expect in between. The biggest problem in the CBD industry is knowing how to choose the good products from the bad. Unfortunately it isn't exactly common knowledge.
Subsequently, consumers are blindly buying CBD online based on what's trending or which company has the best branding and marketing strategy. Most times this creates an environment where low quality products can be camouflaged as high quality products leading to issues such as: wasting money on low quality products, not getting the benefits you need, and sometimes, even jeopardizing your health due to contaminated products.
So How Can I Safely Buy CBD Online?
The CBD problem has definitely gotten out of hand, yet the solution is actually quite simple.
Awareness and education .
As the industry becomes more saturated, it is increasingly important for consumers to understand what to look for in a quality CBD product. We've compiled a list on 4 ways you can choose a reputable CBD brand.
From searching for lab reports to evaluating the quality of a product, this guide will equip you with the knowledge to safely buy CBD online.
1. Get A Referral
Ask friends and family members whom you respect for a list of their favorite brands. 
Just be carful to not let multilevel marketing propaganda get in the way of truth. After all, everyone's favorite brand is the best, right? Especially when that person is selling it
2. Find Out About Sourcing
CBD Oil Sourcing | Source: Forbes
Contact the company that you're interested in via email or phone for a report of their sourcing and quality standards.
3. Get A Batch Report
Don't be afraid to ask for the receipts, honey! It's important to know what's in your CBD oil, so ask the company for lab results for the oil you're interested in. 
These reports can help you identify any potential adulteration or contamination in the product, and make sure that you're getting the right amount of cannabinoids without any unwanted THC. Think of it like checking the nutrition facts on your food – except instead of calories, you're looking at CBD and THC percentages. 
Don't let companies keep you in the dark – shed some light on what's really in your CBD oil with a batch report.
This can help you determine the cannabinoid percentage and make sure that it does not have a higher amount of THC in the product than desired.
4. Sample Some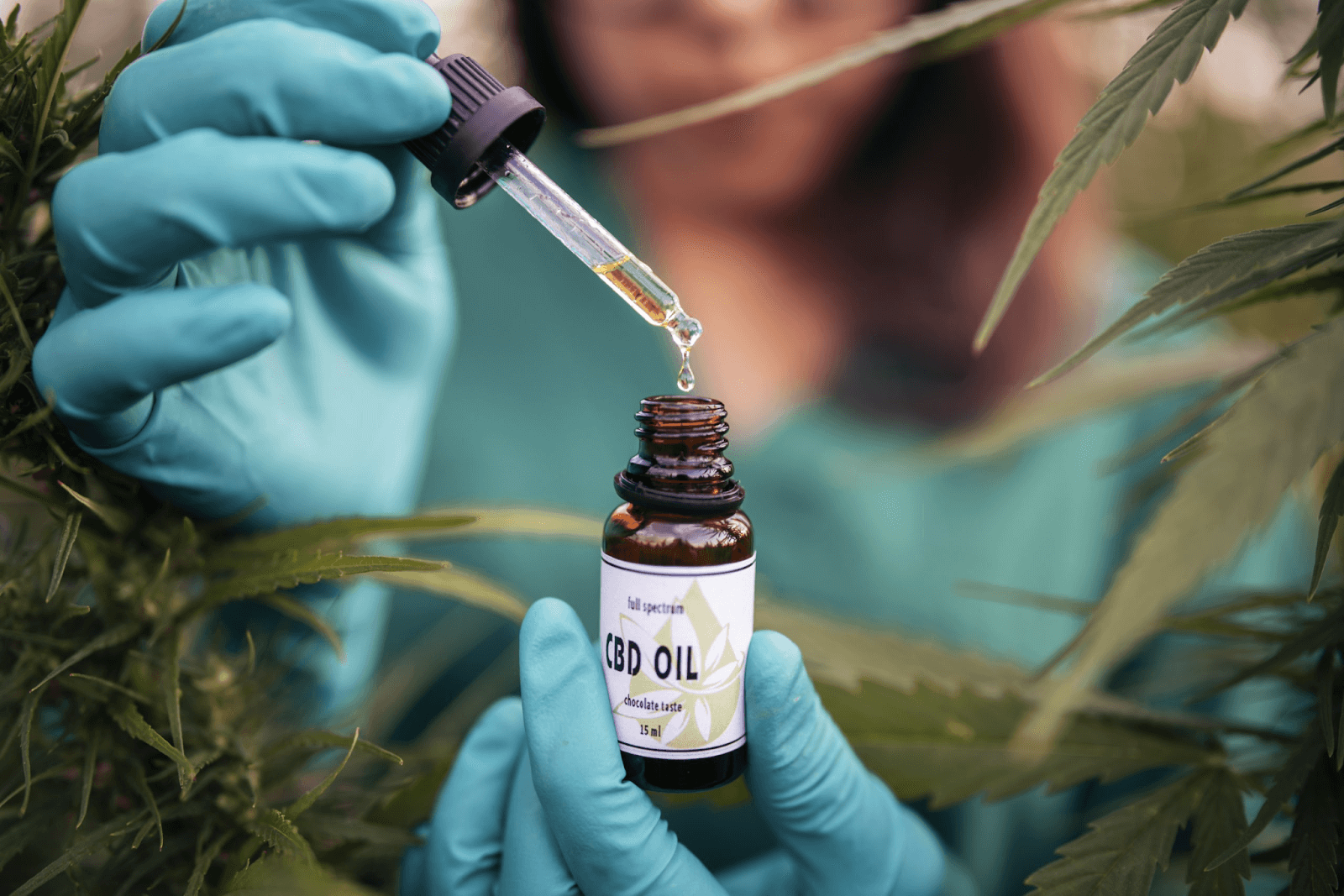 CBD Oil Sampling | Source: CDC
Try a couple of different brands and test for yourself. Notice how your body responds when you smell, feel, and taste the oil. 
If you get a headache immediately after opening the bottle of peppermint flavored CBD oil from a particular brand it doesn't mean that the oil is junk. Maybe the chemicals in the oil don't respond well to you body. 
This is why you can not rely on what other people say and you must do an organoleptic evaluation (how your body perceives the oil through the six senses: taste, touch, smell, sight, hearing, and intuition) every time you try a new brand just in case the constituents in the oil don't jibe well with your body's chemistry.
Keep in mind that many CBD oil companies get their oils from the same suppliers. They just use private labels. From what I've been told, the larger companies have unique suppliers, which differentiates their product from their competitors. This doesn't guarantee purity, but it can help put your mind to rest that they are likely proprietary.
Key Takeaways!
In short, do the best you can to find the highest-quality oils. Ultimately, though, the proof will be in how well the CBD oil works for you. If you try a brand and don't notice any benefits, or experience only adverse reactions, it's time to try a different brand before you write off CBD oil entirely.
CBD market has grown rapidly in recent years, with many new companies flooding the market

Not all CBD products are created equal, and it can be difficult to distinguish good from bad

To safely buy CBD online, it's important to educate yourself on what to look for in a quality product

Tips for choosing a reputable CBD brand include getting referrals, learning about sourcing and quality standards, obtaining batch reports, and trying samples to see how your body responds.
For all of your latest cannabis news, follow The Happy Campers on Instagram and Twitter.