If you've ever had trouble sleeping, or if you've ever felt anxious or depressed, then you know how hard it can be to get back on track.
But what if there was a way to improve your mental health without taking any drugs? A way that was safe, natural, and effective? That's where CBD comes in.
CBD—short for cannabidiol—is one of more than 100 active cannabinoids in cannabis plants. It is an all-natural,  non-psychoactive cannabinoid, meaning it does not get you high like its cousin THC does. It has a wide range of benefits for mood, memory, and more, and it's becoming increasingly popular as an ingredient in all kinds of products from oils to supplements to creams and lotions.
What Are The Mental Health Benefits of CBD?
Are you feeling a little… stressed?
Do you find yourself worrying about your job, your relationships, and the state of the world at large?
If so, we have good news for you: CBD can help.
CBD acts as a miracle molecule. With its non-psychoactive properties and ability to heal, there is no wonder why it's a popular supplement. There's lots of research that supports the mental health benefits of CBD. 
Tackling Anxiety
One of the most common ways people use CBD is to help with anxiety disorders like generalized anxiety disorder (GAD), social anxiety disorder (SAD), post-traumatic stress disorder (PTSD), and obsessive-compulsive disorder (OCD). Those who suffer from these conditions often find that taking CBD can help them cope and feel better about themselves. Research suggests that CBD may be effective in treating these conditions by reducing symptoms like hyperventilation, muscle tension, and irritability.
A 2011 study in the Journal of Psychopharmacology found that Cannabidiol is extremely beneficial for patients suffering from specific forms of mental illness. In Neuropsychopharmacology's 2011 issue on individuals, there was research found that participants who were placed in a stressful environment had reduced anxiety when using CBD. These studies show that cannabinoid is ideal for people who are suffering from a handful of disorders. The disorders include OCD, panic attacks, social phobia, fear of public places, and PSTD.
CBD is especially beneficial for people who experience stress while public speaking. A study had individuals public speaking with some of them given CBD and others given a placebo a couple of hours before the test supported these claims. The former individuals were less anxious, remembered the speech, and were less panicked when waiting for their turn while the latter ones exhibited higher stress. This is a complete breakthrough in the world of medicine and cannabis.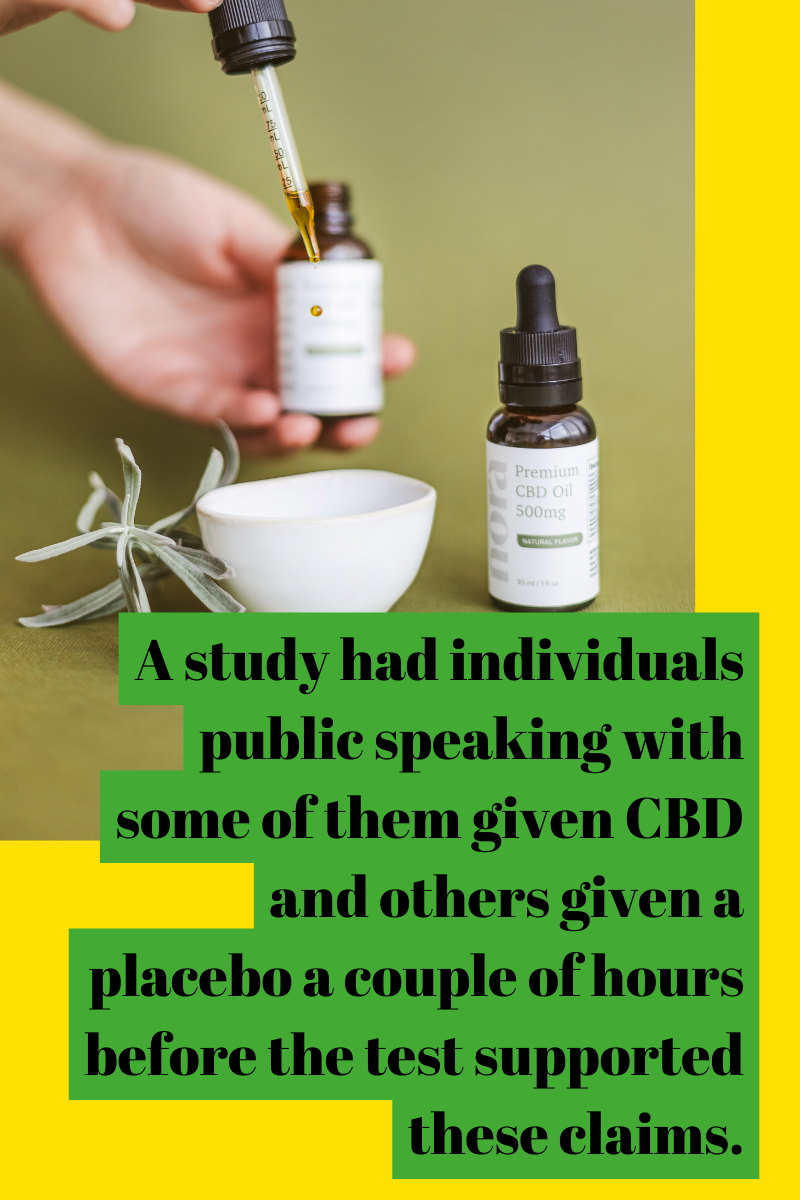 Helping Handle OCD
It's no surprise that people with OCD are looking for more ways to help their mental health.
OCD affects around 1 in 100 people worldwide and is caused by problems with brain chemistry. However, there is no known cause for the disease—and no cure as of yet. It is mostly treated with medication and therapy (or a combination of both), but some people prefer to use alternative therapies such as CBD-based products instead of pharmaceuticals.
CBD has proven to have anti-anxiety effects in humans. The relaxation effect can help those suffering from anxiety disorders like OCD because it reduces their feelings of stress and tension in stressful situations. Some studies have shown that cannabidiol can reduce symptoms of generalized anxiety disorder even in doses as small as 10mg per day (although you may need larger doses if you're taking other medications).
Battling Post Traumatic Stress
For many people, PTSD is a debilitating condition that can keep them from leading the life they want to live.
But there are ways to help.
CBD is effective against anxiety and depression, two common symptoms of PTSD. According to a study conducted by researchers at the University of Sao Paulo School of Medicine, cannabidiol can reduce PTSD symptoms in mice. Researchers used an animal model to test the effect of cannabidiol on anxiety levels in mice after being subjected to stressful conditions—like being restrained for hours on end or having their cages tilted at an angle for several hours—for 21 days straight.
Afterward, they found that administering CBD reduced the amount of time it took for mice to get over their fear of being restrained by about half (4 minutes versus 8 minutes). This suggests that cannabidiol could help people who have experienced traumatic events like war or assault recover from their symptoms more quickly than they would with traditional treatments alone.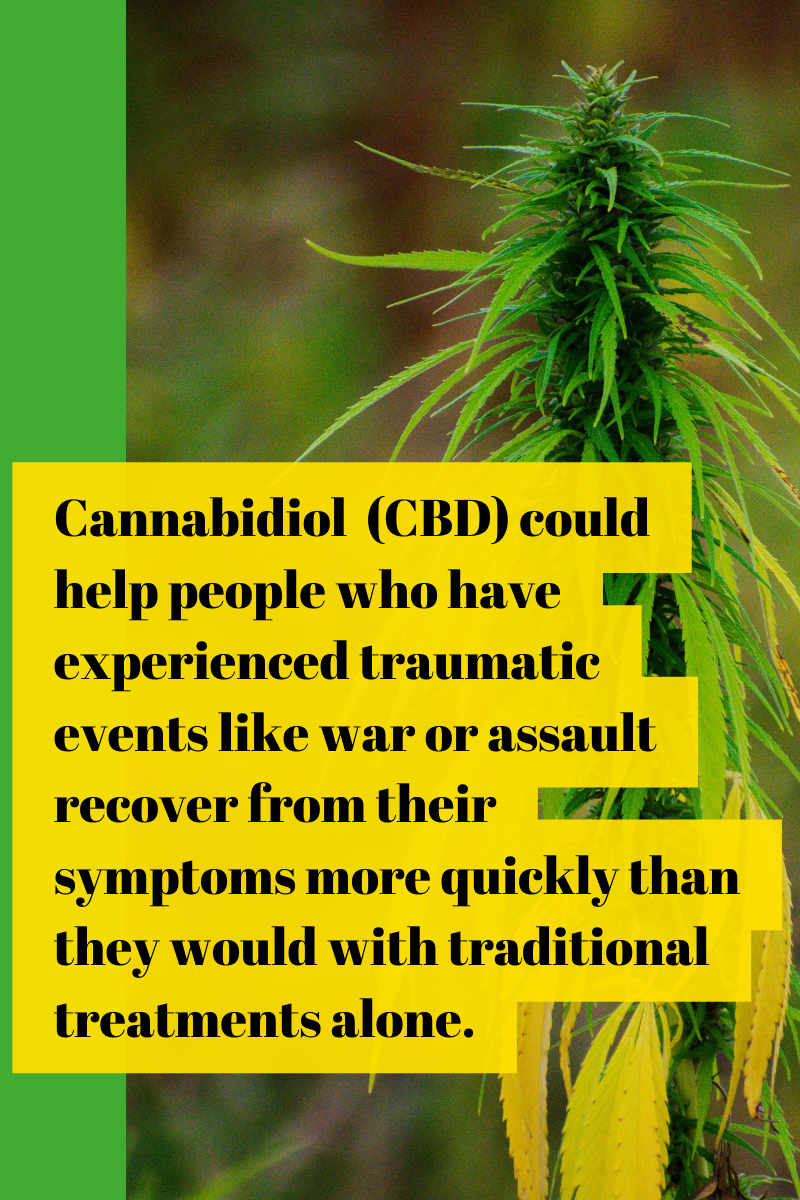 So if you or someone close to you has been diagnosed with PTSD, don't hesitate to ask your doctor about using CBD products as part of your treatment plan. We even have some CBD products of our own, like our Full Spectrum CBD Oil!
Wrestle Addiction 
CBD may help with mental health by interacting with the endocannabinoid system in the brain. CBD is thought to affect this system by increasing the levels of the neurotransmitter anandamide, which is associated with feelings of well-being. Studies have found in animal studies that CBD reduced the risk of heroin-seeking behavior. CBD increases dopamine levels, which means it eases the effects of withdrawal symptoms. The patterns associated with alcoholism are also interrupted by using CBD, we can also reduce the damage to the body and the brain that alcohol causes with CBD. This is an exciting revelation as the levels of addiction continue to rise in the United States every day. 
It's important to note that much of the research on CBD and mental health is still in the early stages. We need more studies to fully understand the potential benefits and risks of using CBD for these purposes. It's also important to consult with a healthcare provider before using CBD as a treatment for any mental health condition. As it may interact with other medications and could have unintended effects.
Fighting Depression
Many different factors may contribute to depression; some people experience depressive episodes after a traumatic event or loss. While others may have genetic factors that make them more likely to suffer from depression. However, there are also environmental factors that can contribute to depression. Exposure to stressors like poverty or trauma can increase your risk of developing mental health issues.
CBD has so much promise in reducing symptoms of depression that scientists are now conducting large-scale trials on its effectiveness. Studies show that CBD can help reduce the symptoms of depression, including feelings of sadness, hopelessness, and fear. It does this by acting on the endocannabinoid system in your brain—which is responsible for regulating mood, appetite, and sleep cycles. Some have even found that CBD reduces the risk of suicide in people with depression symptoms.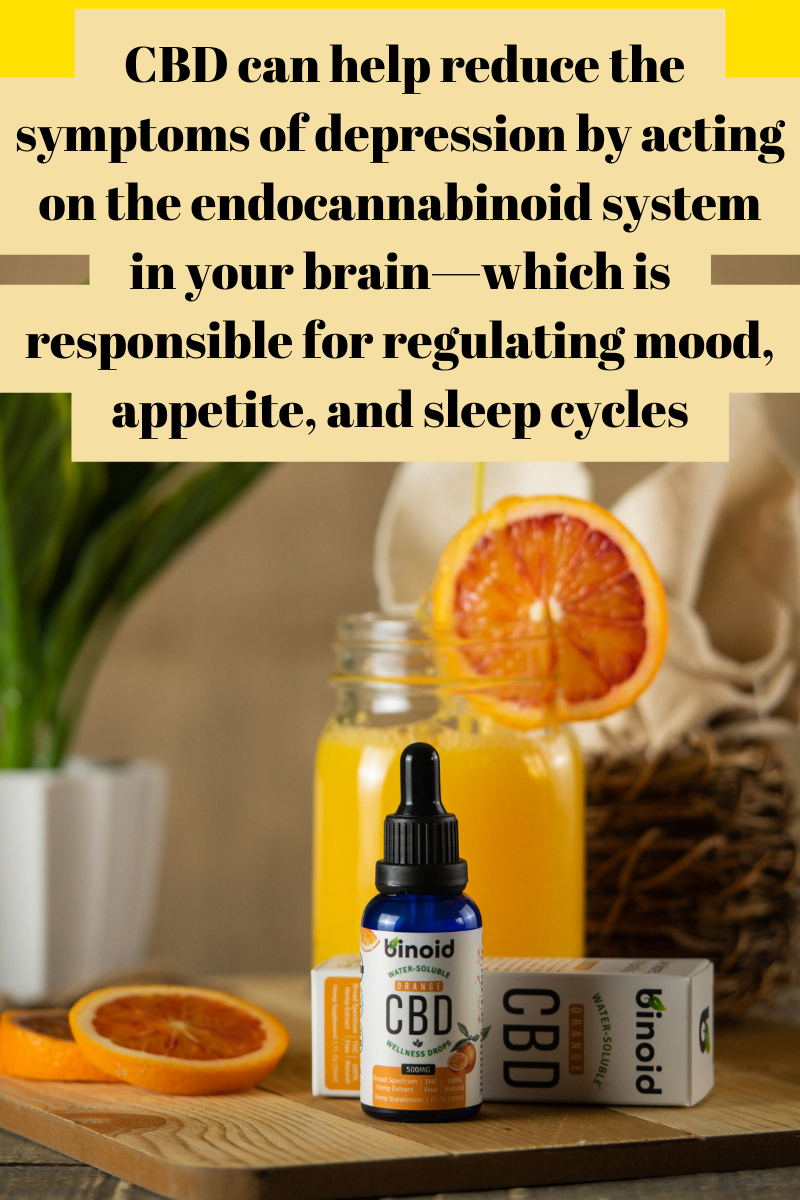 Please Call, Text, or Chat with the 988 Suicide & Crisis Lifeline if you are struggling with any mental health condition. 
How Can CBD Benefit Your Mental Health?
It's not just a buzzword. CBD is a real thing, and it can help you with your mental health.
Even if you're not suffering from any kind of mental health issues, CBD can be beneficial in other ways too! It's also used to help treat pain, inflammation, inflammation-related conditions like arthritis or migraines, and anxiety disorders like PTSD and OCD. It may even help prevent cancer cells from spreading throughout the body!
Browse our selection of CBD products and more, HERE.
Come back to The Happy Campers for all the latest cannabis news and findings.